Google SEO Tips
- A brief article with tips on ranking better in Google, in regards to shaping your website using search engine optimization.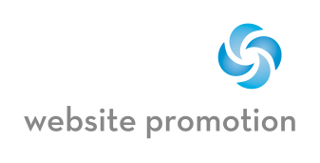 Helpful website promotion tips for Google
Google Tips
Besides the proper use of metas, titles, links and page content (as well as other factors), we also need to focus on other areas to rank better in Google.
Read More:
Website Promotion Articles »
Google SEO Tips
For many search terms you will now find Google listing informational, directories and database related websites on top, along with the commercial listings.
Example: Go to Google and type in any kind of 'lawyer' related keyword, and you will find many directories etc. coming up first. Now try 'lawyers in new york', or 'criminal lawyers' You will still find many directories etc. in the top listings.
So, how do we get top rankings in Google for those keywords that list directories along with the commercial sites?
A good Google ranking tip is to go to the directories, databases and informational sites that are listed first for our related keywords, and submit our commercial site to them.
After all, the reason Google is listing them first, is because they have all the information a searcher is looking for, including (in most cases) links to individual commercial sites, usually broken down by state.
The key then, is to get listed in these high ranking directories, especially since Google is seeing them as 'important' directories, related to your keywords.
Not all of these databases and directories are free to be listed in, but many are. Those that are not, will be provided by me, so the client can decide himself if he or she wants to be listed there for a fee.
If the fee is nominal, the client is encouraged to pay the fee to be listed.
So, not only do you have to be thinking about optimizing your site, but also getting your site listed in as many industry related directories and databases, so you will rank high in Google, Yahoo, Bing and all the others.
Other Google SEO Tips
Use your optimal keywords in a natural way. Make sure keywords are used in page content, titles, and link descriptions.
You can use several parameters to tell the search engines different things, including the alt tag, title tag and headers.
Always use proper html coding and proper spelling in page content.
Different fonts mean different things to the search engines. You can use bold, emphasis or a larger font. These all tell Google that this particular text stands alone from all the other text.
Keywords in domain names and page names do count, so take advantage of it.