Free Website Promotion Tools
- Website promotion tools on html, keywords, sitemaps, mobile media, image maps and more.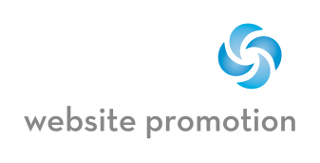 Free Website Promotion Tools
The following are a few free website promotion tools you can use, if you are so inclined.
Measure Your Website's Performance »
Another free tool from Google to help websites be faster and better. Gives you a report on Performance, Best Practices, Accessibility and SEO for your site. Includes help on how to fix any errors or messages. Great tool!
Tidy your HTML »
This free tool will fix your HTML errors automatically. Search engine spiders consider the proper use of code. Insert your url and get results.
Broken Link Checker »
This Free Link Checker looks for broken links, anchors and referenced objects on a web page, CSS style sheet, or on a whole website.
Website Promotion Tools »
This document offers up a whole list of SEO and website promotion tools. Options include SEO analysis, link, tracking, social media, hacking, and various other helpful tools. Look for the tabs at the bottom of the page, and simply click the tabs you are interested in. A very cool and exhaustive document.
Browser Shots »
See what your website looks like in different browsers. You can select from a variety of browsers, as well as browser size.
Submit Your Content to Google »
Free tools from Google to help promote your website and products. Includes tools for the website owner, business owner, publishing videos, books, and news, and tools for public agencies.
Google Keyword Tool »
Need keyword ideas? What keywords are the most popular related to your website? Find out here.
Another Free Keyword Tool »
This free keyword suggestion tool comes from Keywrod Discovery. Another useful device for finding the most popular keywords related to your site.
And Yet Another Free Keyword Tool »
WordStream has an excellent tool for finding the keywords best suited to your services/products. You can also enter any url and this tool will decipher their keywords and give you important data to better help you decide which keywords are best for your website.
SEO Tools »
From the people at Search Engine Land. Lists the SEO Tools that are worth your time.
Free Photos for Your Site »
Royalty free stock photos for use on your website. A wide variety of photos are available in many different categories. Web designers use this site when choosing images for the sites they design.
Another good free photo site is Pixabay. Enjoy!
HTML Examples »
HTML examples for web building from W3 Schools. See examples of html code, and the proper way to code them. Helpful for beginners when designing a web page.
Image Map Tool »
An online image mapper. Use this convenient tool to assign a link(s) to an image. Very helpful for making a section of an image clickable.
Image Resize »
This cool tool is free to use and will resize, crop, flip, or rotate any image.
Free Online Sitemap Generator »
Create your Sitemap with this free and handy tool. Insert your url, and this tool finds all your internal links, then lists them, all ready for use. Great for using with Google Search Console.
Google Sitemaps » is the best way to show Google all your web pages, and also to let Google know if you have created a new page.
Free Moz Tools »
Handy little tools from Moz that analyzes your site for common factors such as keyword usage, link building, website performance, site audits etc. It's free!
Thesaurus »
The most handy tool available for writing good copy.
Make your website text more relevant and non-oridnary by using synonyms. Dazzle the world with awesome text. Instead of 'awesome' text you could have 'astonishing' text or 'breathtaking' text. It's up to you!
Language Translation »
This free tool will translate languages for you, using a variety of language choices. You can translate a whole page, a block of text, or just one word. This free tool will also detect which language it is, if you don't know it.
Robots.txt »
Commands that tell a search engine what (and what not) to do. Do you have a page or section of your site you don't want to be published in the search engines? There is a simple command for that.
Wayback Machine »
See the history of any website, and what changes have been made to it along the way.
How Your Site Looks on a Smartphone »
Test handheld media types without the use of a smartphone.
Don't have a cell phone but want to know what your site looks like on one? This will tell you how.
Test Your Mobile Speed »
A tool from Google that tests how fast your webpages load on smartphones, and also what to do about it.
Mobile-Friendly Test »
Is your website mobile and smart phone friendly? This free tool from Google checks it out.
Who Is »
Here you can find a variety of info related to any domain.
A domain and ip address lookup. Find out who owns a domain, when it was created, when it expires, and where it is hosted.
You can also do a search using keywords, and find domains about to expire.