Top Google Placement Ranking Tips
Help with understanding the ways to rank better in Google, Yahoo, and Bing. Topics include link building, keywords, web page content, and meta tags.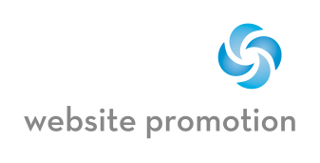 Top Google Placement and Ranking Tips
Top Google ranking can be obtained if you follow the rules set forth by Google. The following article gives a brief but in-depth synopsis of what it takes for top Google placement.
Read More:
Website Promotion Articles »
Basic Tips for Google Website Promotion
1. Links
From Google: "PageRank relies on the uniquely democratic nature of the web by using its vast link structure as an indicator of an individual page's value. In essence, Google interprets a link from page A to page B as a vote, by page A, for page B. But, Google looks at more than the sheer volume of votes, or links a page receives; it also analyzes the page that casts the vote. Votes cast by pages that are themselves "important" weigh more heavily and help to make other pages "important."
Google computes incoming links (links pointing to a site) using its pagerank(PR) formula:
PR(A) = (1-d) + d (PR(T1)/C(T1) + ... + PR(Tn)/C(Tn))
One Way Links: If a site has a link to yours, but you don't to them, this is a one way link. This is a high valued link, because you are not trading links. However, these one way links need to be related to the service or product your website is offering, or its value goes down considerably in the eyes of Google. Example: if your site offers 'human resource services', but your link is listed on an auto parts link page, then it doesn't count for much.
Reciprocal Links: Although reciprocal links have been 'devalued', you can still get some mileage from them. When trading links (reciprocal), make sure the site you're trading with is similar to your own...... yes, it can be a competitor..... but even better, trade links with databases and sites that deal with your type of service (these are seen as 'important' to Google, as explained above). Example: If you have a 'fishing resort' site, then trade links with other sites that relate to fishing and also with sites that relate to resorts, such as travel etc.
Many business websites wish to keep their site looking professional and would rather not have a links page devoted to reciprocal links. I understand this and it is certainly a valid argument. That is why I devote so much time with one way linking strategies.
Synopsis: Google places more emphasis on links pointing to a site then does Yahoo and MSN. It values one way links highly, especially those that relate to the service or product that is being offered, and those that are considered 'important' by Google. Links are very important for achieving a top Google ranking.
See this page for more information: Link Popularity »
2. Page Content:
From Google:
"Hypertext-Matching Analysis: Google's search engine also analyzes page content. However, instead of simply scanning for page-based text (which can be manipulated by site publishers through meta-tags), Google's technology analyzes the full content of a page and factors in fonts, subdivisions and the precise location of each word. Google also analyzes the content of neighboring web pages to ensure the results returned are the most relevant to a user's query."
A website page should have a certain amount of words and text on each of its pages. This will allow us to use our keyword phrases in a natural way, rather than 'stuffing' keywords in the text.
Each individual page of a website should have text that matches the Title of the page. In other words, the Title should coincide with whatever the page is about (the Title is located at the very top of your internet browser).
Use text on your index page (opening page), that incorporates the same keywords throughout your site. You are telling your visitors everything about your site, as well as 'pulling together' all your keywords for the search engines. In other words, use your individual page keywords on the index page as well.
The text should be informational and tell your visitors what your site is all about. Any promotional language is discouraged.
Google loves information. This means that the more information you offer your visitors, the better you will rank. If Google sees that you are offering your visitors helpful information, they will reward you for it.
Create separate pages for each of your main services. See this page for more information: Google Website Design Tips »
Top Google Placement, Page Content Tips:
See this page for more information: Page Content »
Use your keywords towards the top of the page, before your other text. In other words, tell your visitors what the page is about, right off the bat. If possible use the text at the top of the page, before any links, so Google 'sees' the text before it has to follow any links, and then has to come back to the page and see the text, after going out on a tangent by following any links.
Keyword Density: Each page should be between 6-10% keyword density, in relation to the other text on the page.
Keywords in Bold: Keywords can appear within bold <b> tags, Google may give more importance to them, as Google states above 'Google's technology analyzes the full content of a page and factors in fonts, subdivisions and the precise location of each word'.
So, using a different and bolder font for keywords would be helpful.
Headers: Use headers in your HTML code (h1, h2, h3, h4). The header should be used as sort of a title for each of your main points on a page. Use the h1, h2, h3, h4 headers in a top-down manner, this will give structure to your page, and Google will notice it.
Example:
<H1>Auto Parts</H1>
Our auto parts include carburetors, starters etc......

<H2>Rebuilt Auto Parts</H2>
We also specialize in rebuilt and remanufactured auto parts etc.....

A good idea is to have a sort of hierarchy to a page's text. Break up the text using headers as the 'Title' to each paragraph. Then use the same headers in your meta Title. Not only will this help you get a top Google ranking, but also is a good descriptive way to present information to your visitors.
3. Meta Tags:
Google doesn't give away much information on how it indexes a website. Since there are many variables in getting a top Google ranking, it becomes hard to 'pin down' certain aspects of its ranking algorithm. It behooves us then, not to use any 'spammy' techniques that will raise a red flag with Google. Using the following tips will help secure your website in not raising any red flags.
See this page for more information: Meta Tag Optimization »
Title:
Although not an actual meta tag, the Title should contain the appropriate keywords related to the page.
Description:
Use your keyword phrases here, but don't use 'spammy' language.
Keywords:
Use keywords related to your site, no stuffing. See this page for more information: Internet Keywords »
All the tips on this page are helpful in obtaining top Google placement. However, in 'real world' applications, its hard to incorporate all of them on a website. Each web designer has his or her own way of building a site, and how they want a website to look. Some of the above methods will change the look of a site, although when done correctly, and with the designer and SEO working together, these tips can be used without any major changes to the site.
Website Design and Content Guidelines from Google: Google Webmaster Guidelines »